September 2 – 5, 2016 in Sedona, AZ
Cost $1,100
Reserve your space with only $100 down & receive $200 credit                (expires May 11, 2016)

Hosted By: Essence & Jessica with Special Guests Wisdom, and Belinda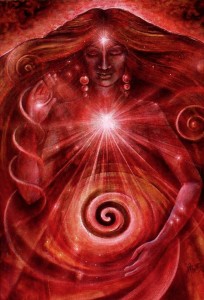 Let's examine your current relationship with you and you. Are you going through a transition in your life and know you need the support of like-minded individuals to fully embrace your journey? Are you feeling stressed and overwhelmed and need some quiet and nurturing time to care, renew and reconnect with self? Are you having trouble using discernment to separate your spiritual thoughts from your mental conditioning? If any of the above questions resonate our WOMByn Wellness retreat is for you.  These 3 nights in tranquil Sedona will transform your life. An unforgettable weekend to retreat in Sedona and focus solely on healing, relaxation and personal/spiritual growth. There will be no judgment, lecturing, "should" or "should nots". Rather, you will be guided gently to your own conclusions and decisions. The emphasis is on remembering your power and knowing how to use it for the betterment in your life; discovery, awareness, acceptance and moving forward. You will experience relief and a real optimism for your future.
All participants will receive a proven set of 'tools' to continue your personal growth and goal attainment at home. You will feel incredibly relaxed, inspired and grateful for your life. You will have experienced wonders that few others do and have an open mind as to just what is possible in your life. You will leave with that firm knowing of 'I knew there was more to life!' Use the retreat as an opportunity to have fun, relax, be amazed and leave us with hope born of experience and a real plan to live your life as you see fit.
WHAT'S INCLUDED?
Everything is included, there are no 'surprise' extras. All therapies, airport services, accommodation, meals (in cabin), internet, transport and excursions are included in this price.
THE PROGRAM INCLUDES
Opening Circle
Energy Healing sessions (including reiki and other modes)
Holistic Counseling sessions
Sacred Woman book review
Cleansing ceremony
Womb wellness beads workshop
Yoni steam
OM Massage
Thai massage
Mala workshop
Body painting/Henna
Meditation daily
Yoga (AiReal, AcroVinyasa, Hatha, Yin, and Restorative)
Delicious organic meals
Trips to Vortexes and popular attractions in Sedona
Astrology…. and more.
THE CABINS
Nestled in Oak Creek Canyon along the lush banks of Oak Creek, the Briar Patch Inn invites you to nurture your relationship with nature. At the base of the surrounding red rock mountains, the spring fed waters of Oak Creek create a healing, magical oasis—the perfect setting for the Briar Patch—a quiet blending of 9 acres, 19 cottages, majestic canyon oaks, dappled sunlight, squirrels, sheep, and a caring staff. The energy of Briar Patch Inn is perfect for your holistic Sedona experience. Your inner voyage.
WHAT TO PREPARE
Should you have allergies, it's important you let us know. If you are vegan, dairy intolerant or Coeliac (gluten free) it's no problem. Please bring your own shampoo, toothbrush and other personal toiletry items. Fresh towels are supplied daily. For a variety of reasons, the cabin is generally an alcohol free zone. However, a couple of glasses of wine over dinner is just fine. Paramount is a respectful attitude to other guests and staff. Medical Insurance is not provided for clients. Like any other traveler, it's recommended you organize this before arriving. Although there will be a certified midwife and doula on site, please note that they are not operating in that capacity. Pack lightly. You don't need a lot of clothing here. Guests will be met at the airport to be transferred to Sedona.
We are putting so much energy into this retreat. It will be an amazing INsperience. We have the retreat priced at $1,100 with a shared cabin room (double occupancy). There will be an early bird price of $900 which equates to a $200 discount if the deposit ($150) is paid by March 1st. Remaining payment must be paid in full no later than April 29th.